Coring / Drills / Masonry cutting / Injections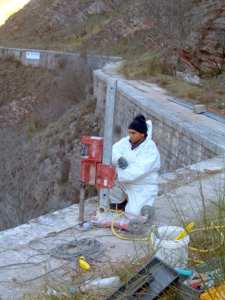 EdilSystem is also a leader in the controlled demolition sector, reinforced concrete cutting and coring, thanks to cutting-edge technological equipment, professionalism and preparation of workers.
The adaptative reuse of buildings for new needs and regulatory adjustments and/or implants, require major interventions on reinforced concrete works.
Our company is able to perform cutting operations for the controlled demolition of any type of structure or hole by using high-tech diamond cutting.
The use of our equipment allows you to find the best solutions in all those jobs that require absolute precision in cutting and drilling.
controlled demolitions of structures in reinforced concrete
opening of spans, doors, windows, containment walls
creation of grooves and ducts for cables
masonry cutting, beams, walls, pillars, slabs, floors, stairs and landings
cutting of structures and civil and industrial installations
core drilling for installation of electrical and plumbing plants and ventilation systems
drilling of the foundation for anchoring systems, machinery, railings, etc.
drilling for the taking of samples for control and structural analysis of road surfaces, bridges, foundations, walls of buildings
calibrated holes for the passing of pipes
perforation of columns for the reinforcement of structures
inspection holes
through holes in walls for the key and tie rods/anchors placement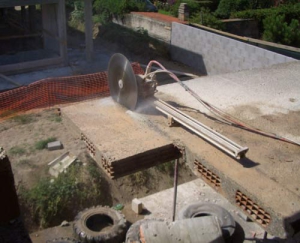 Our cutting techniques avoid the problems that were caused by the traditional cutting and drilling techniques, and also reduce working time and greatly increase the accuracy of the intervention.
Benefits can be summarized in:
clean and localized cuts and holes, without any need of further finishing and a reduction of costs and execution times
absence of vibration, therefore the structure is not damaged
control of dust and noise suppression and total lack of pollution in adjacent areas (it can be therefore used in inhabited buildings)
risk control for the operators
Edilsystem is able to provide clients with a complete service, ranging from an inspection visit of the work area, to the disposal of materials, including if necessary, filling of the holes with resin injections and/or cement grouts and lime base.